Congratulations! Your class is now a part of the Little Sponges family! We want everyone learning with Little Sponges to receive the full educational experience as they move and advance throughout our program. We know that implementing a new program into your daily curriculum can be challenging, so with the help of Alayna (preschool teacher at Child Focus), we have developed FIVE KEYS TO SUCCESS to help you make the most of Little Sponges. 
1. Make Little Sponges part of your day, every day!
Repetition is the key to learning. By creating a scheduled time that you watch and review the Little Sponges program, you are ensuring that the material remains fresh in your children's minds as they develop not only in a second language, but in their native language as well.
Use communication tools such as individual communication tools and individual schedule tools in your language combination and review each of them as a group during your Little Sponges time slot.
Allow children the opportunity to review previous themes and adventures.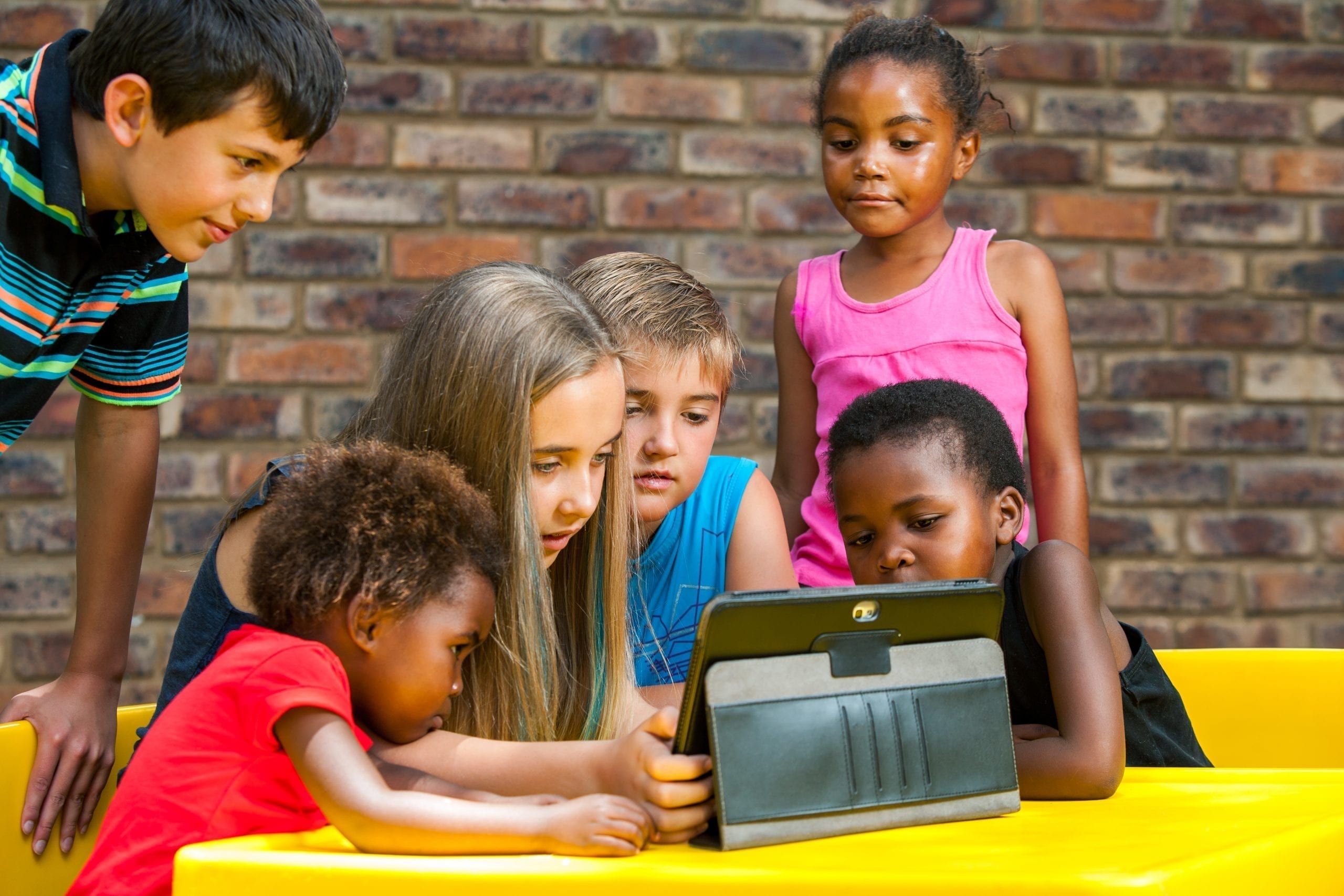 2. Add Little Sponges materials to your classroom.
Add our program to your visual calendar so your children will come to anticipate "Mishka and Frog time."

Add Mishka and Frog (bear and frog) puppets to the dramatic play area.

Add books and stories related to the Little Sponges adventures to your classroom library.

Add word cards in your language combination to the writing center in addition to your theme vocabulary.

Integrate classroom theme song charts and poems that support the adventure themes.
3. Use variety of activities to review vocabulary and have FUN!
Use a variety of games and materials to review vocabulary in a game-like way. 
Hold up flashcards and ask children to name the picture in both languages.
Use stuffed animals (a brown bear for Mishka and a green frog for Frog) to review vocabulary.

Hold up Frog: "If Frog says monkey…"
Hold up Mishka: "Then Mishka will say…?"

Put an object from the Little Sponges adventure in a box and have children feel it to guess what it is.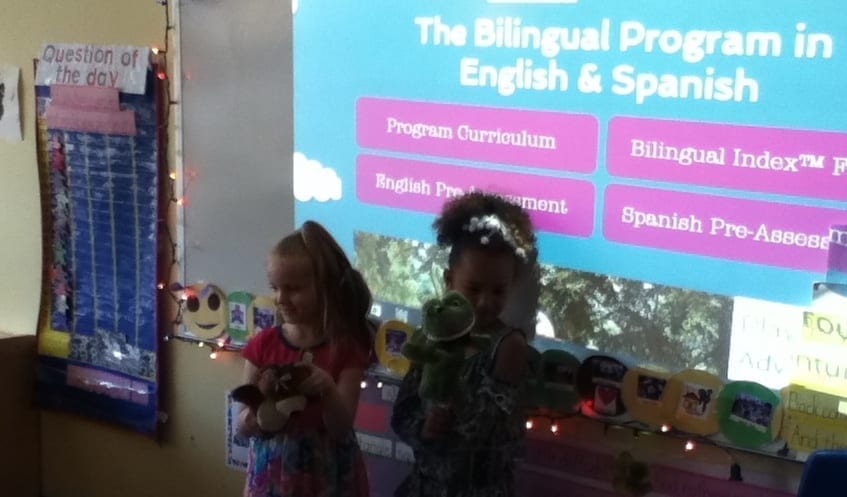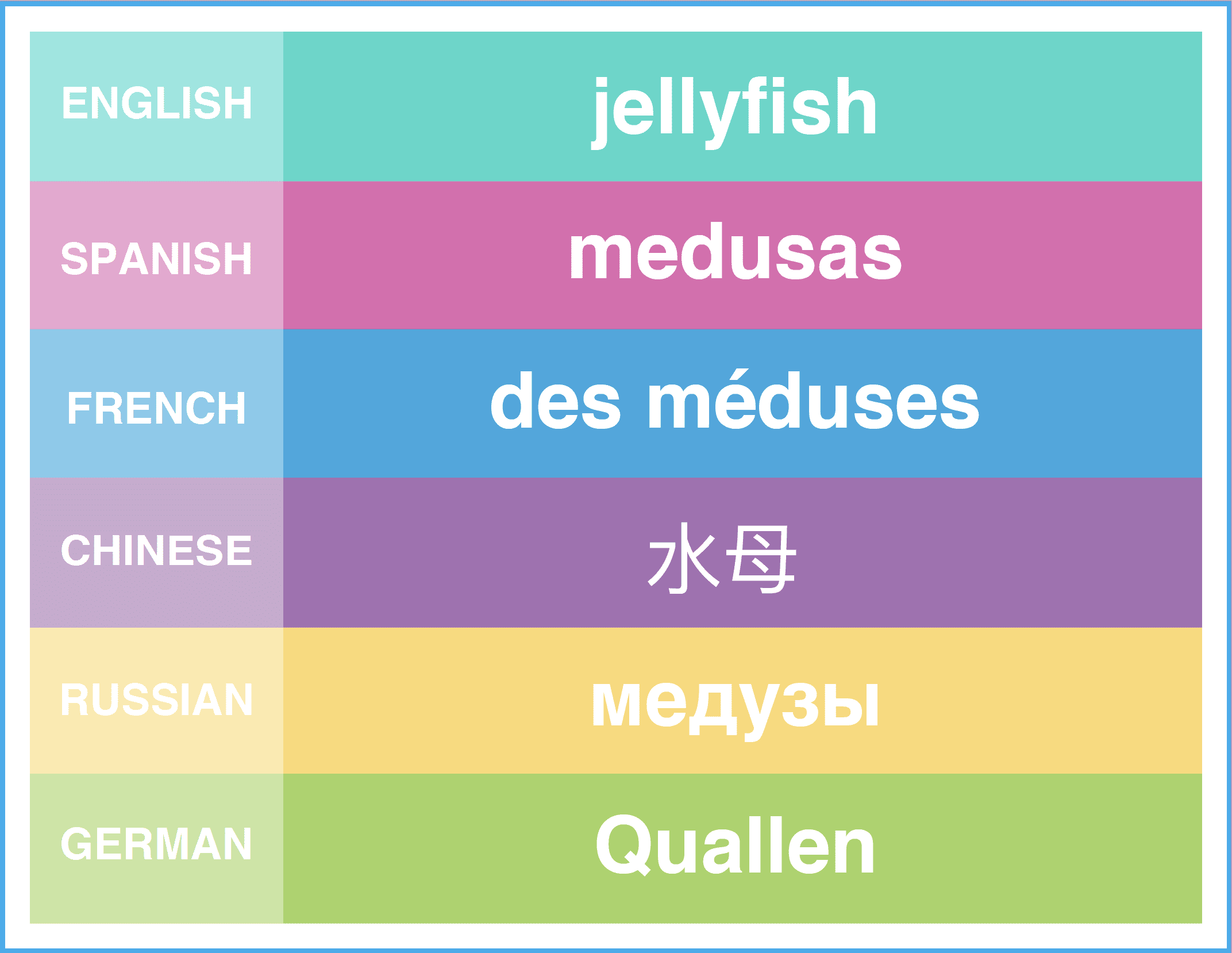 4. Learn together as a team.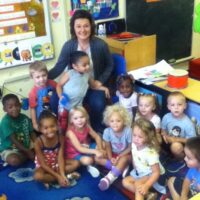 Play the

Little

Sponges

games

as a group on your projector or smartboard and have the children vote on the correct answer.
Enable children to demonstrate their knowledge and shine!  For example, your ELL student who speaks Spanish can help other students with their Spanish pronunciation and vice versa. 
5. Encourage family engagement.
Alayna says that after seeing their children utilize words in multiple languages, many parents have asked how they can help foster this exciting new linguistic development. Here are a few suggestions:
Ask families to bring in any materials related to the current Little Sponges adventure. Review these items with your class before or after watching Little Sponges.
Have families volunteer to read books in your language combination, supporting in-kind vocabulary.
Encourage parents and guardians to review and practice the vocabulary in both languages with their children at home. They do not need to be bilingual themselves to be a part of their child's bilingual journey! Siblings, parents, and the student will all benefit from integrating Little Sponges into their home routine.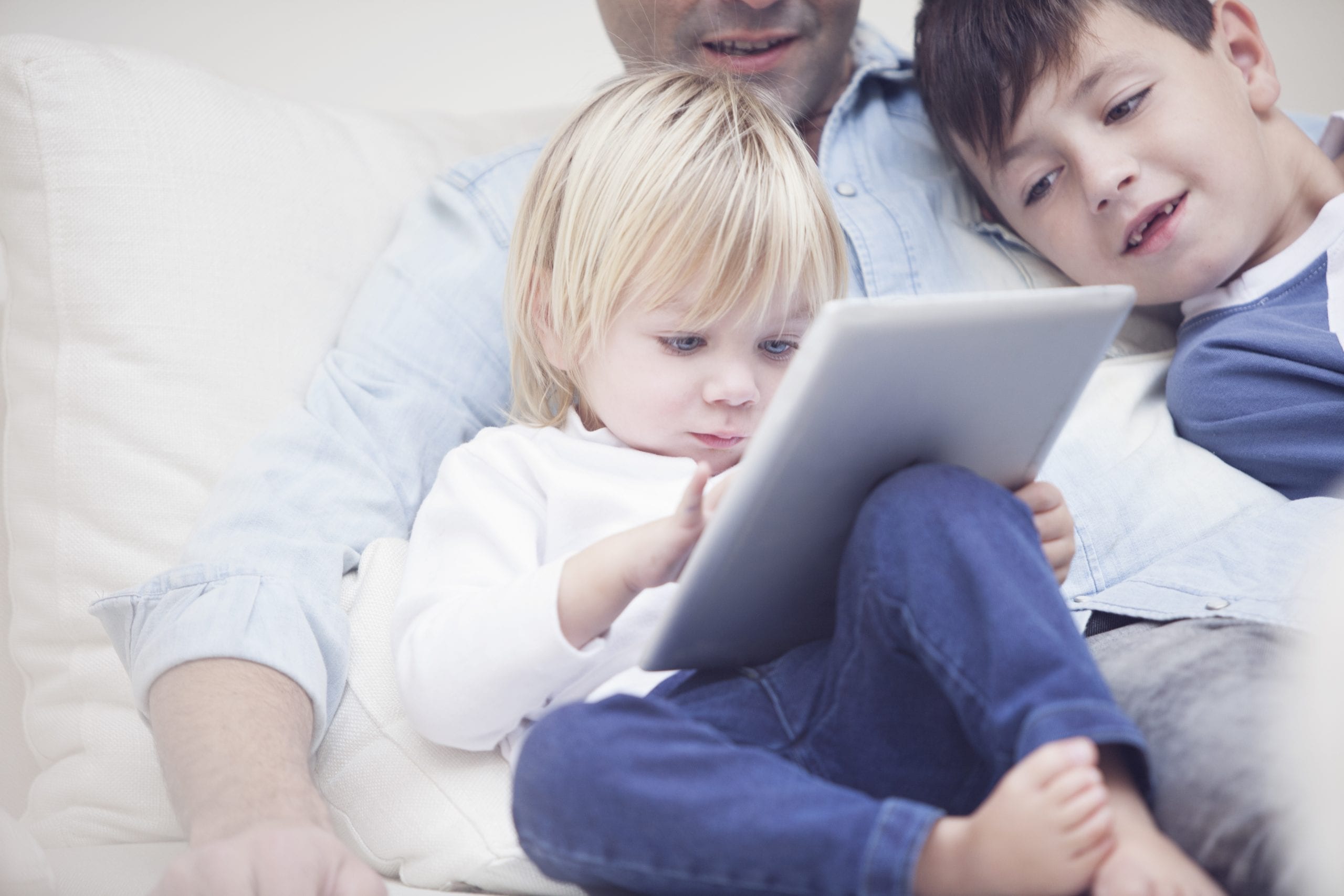 Subscribe to our Newsletter!